October has been a busy month for us here in Peru. We started English classes, had a childrens event, several ladies nights, and a pastors conference! We are so thankful for how God has brought guests through the doors of the church and this month hundreds have been able to hear the gospel.
Here's a little more detail of what we've been up to and how God has been blessing here
---
Event Invites
The month of October has been full of special events in Love Baptist Church. We have found that one effective way to get the word out is to go to the local schools at the hour the children are let out and hand out materials to them and their parents. We can reach hundreds of people in just a few hours, and we've seen may of them come to the church through this method. Each time we do this I am reminded of how many people are here who need to hear the gospel. Would you pray with us for these folks?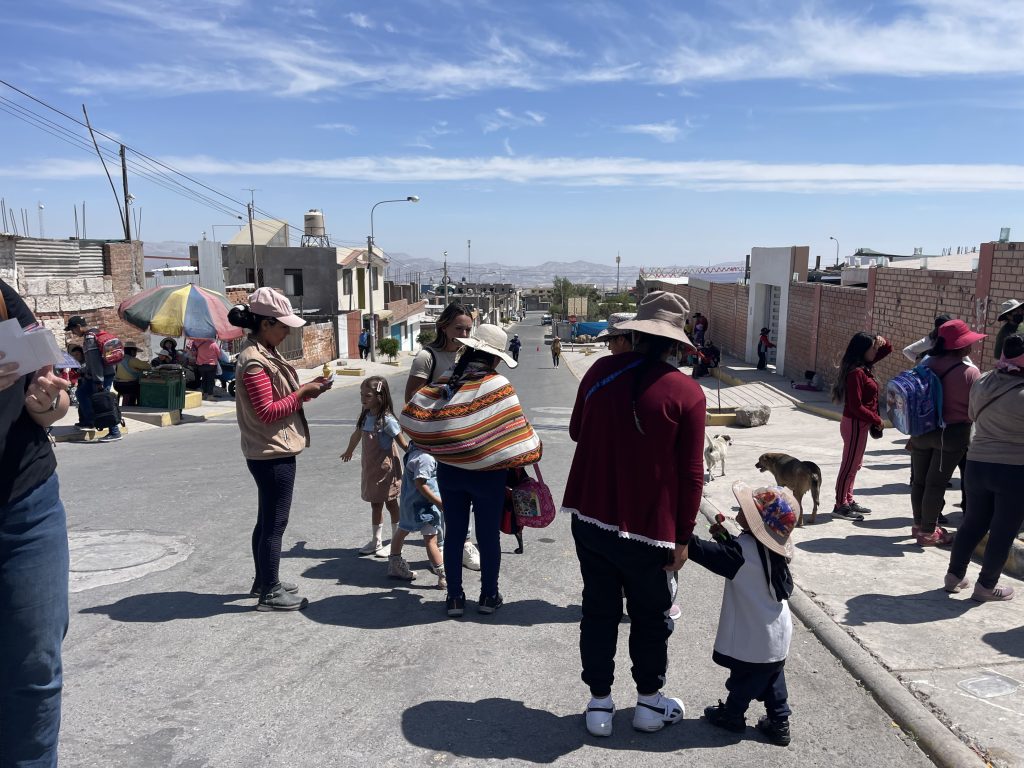 Children's Event
 In our childrens outreach event we had a jump house, face painting, treats for the kids, and a show put on my the youth group of Omega Baptist Church. We had a gospel presentation of God's gift of salvation and were able to present the gospel to about 150 people! Please pray with us as we continue follow up on the contacts we gathered and praise God with us as we had several come to the church for services following the event!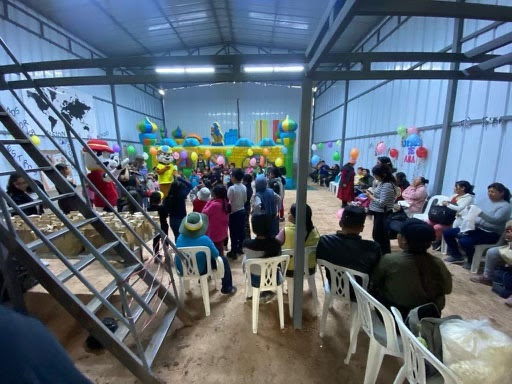 Ladies Art & Tea Night
 Allie put to good use her artistic side and taught the ladies of the community how to paint on canvas. They had a night of tea and painting accompanied by a lesson from the Bible and a gospel presentation. Please pray for these ladies for their salvation and for their families to come to know Christ.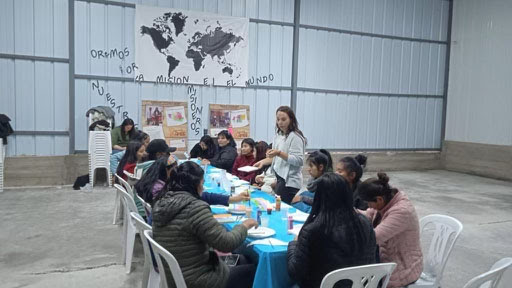 Construction Update
Corban is gaining on Hosanna in the height department, and he loves playing around construction equipment! We have continued progress this month in Love Baptist Church where we poured the concrete floors and have raised a drywall structure on the second floor for the kids classes. We praise God for the blessing it has been to help and watch the church grow, and we are praying that these facilities can be a blessing to the community and that we'd see many come to Christ as a result.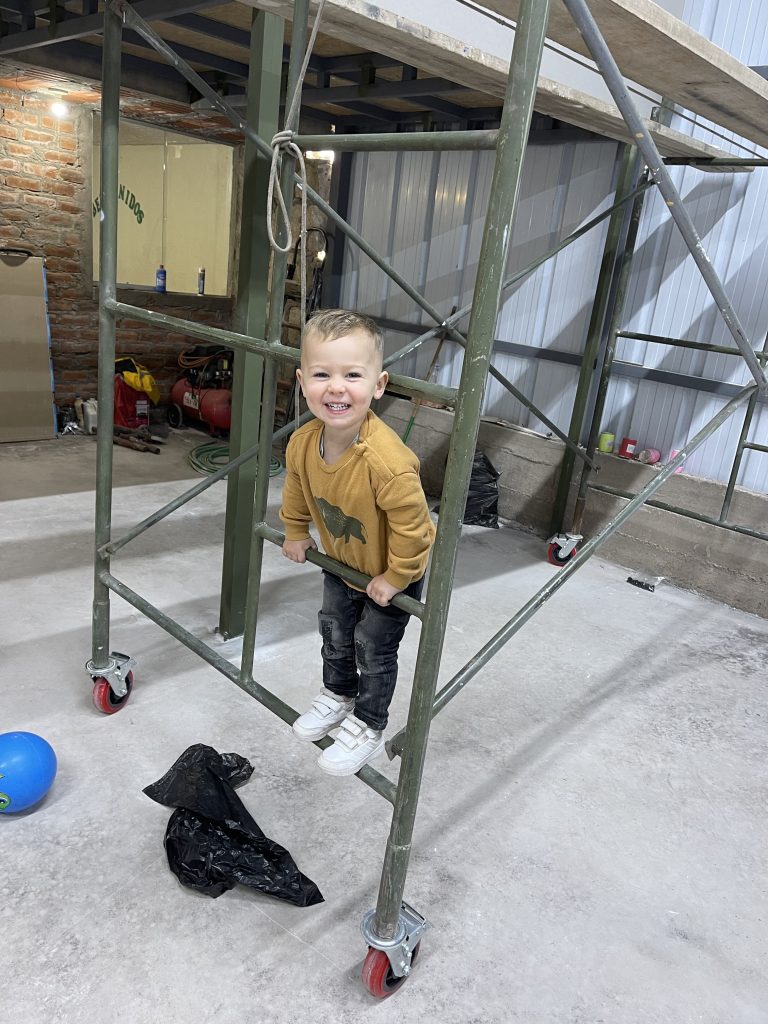 ---
SUPPORT ADDRESS UPDATE:

Vision Baptist Missions, Inc. and the Our Generation Training Center have been praying for God to provide space for the ministry to expand. In February 2022, through the giving of many generous individuals and churches, God provided an excellent property in Dawsonville, Georgia with several buildings. We are very excited about the property the Lord has given us and the opportunities to expand into the future. We are so thankful for how the Lord has blessed our mission. One thing that also comes with this blessing is a new mailing and support address. Please begin sending all mail and support to the following: 
Vision Baptist Missions
Attn: Josh Miller – Peru
PO Box 647
Dawsonville, GA 30534
Thank you so much for making this change, and thank your for your prayers as we move forward!
We've now applied for residency for our children! Please pray this process goes smoothly and quickly.
We cannot thank you enough for your faithful partnership through prayer and finances. We have the means to go because of your faithfulness to send. Thank you!
---
PRAISES
– Construction progress continues at Love Baptist Church! 

– Hundreds entered the church through events and got to hear the gospel! 
PRAYER REQUESTS
– The evangelistic banquet we have planned for November. 
– Mijchael, a young man I am discipling, for a decision about baptism.