This has been a busy and exciting month! We are so thankful that we are able to serve here and see first hand what God is doing. Through your prayers and faithful support, we are partnered together in the work. Thank you for your thoughtfulness and faithfulness. Just this month we have received cards and care packages from our stateside supporters – this is a great encouragement to our family!  
Here's a review of what we've been up to and how God has been blessing here:
---
Preaching a Missions Conference
 We felt like we stepped back into deputation as we traveled to another city about 3 hours away to preach a missions conference for a pastor friend in Camana, Peru. This is a church that was basically replanted this year with a recent Bible College graduate. I challenged them through 2 Corinthians 5 that as new creatures in Christ, we have a responsibility to share the life-giving message of the gospel with others. Would you pray for Camana Baptist church and pastor Freddy.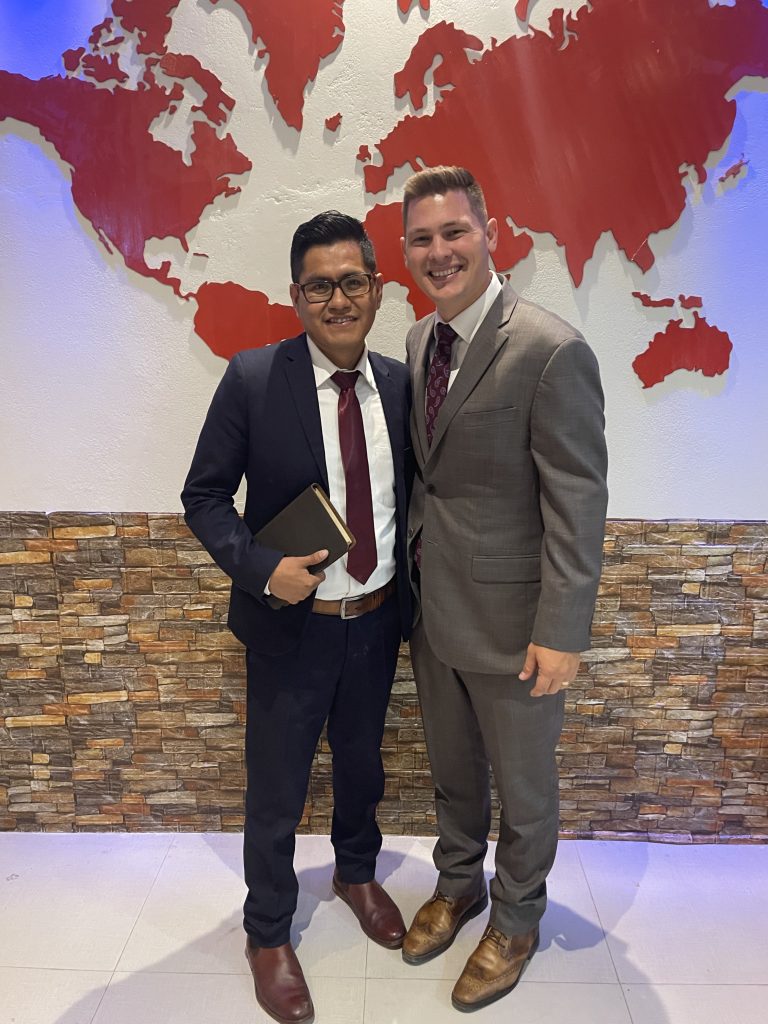 Ordenation Service 
 I was privileged to participate in the ordination service through Omega Baptist Church to ordain three men into the ministry that God has been using greatly. One of them being my language school teacher who just took the pastorate of a church this year. Please pray for these men and that  God would use them greatly for His glory!
More Progress at Amor Baptist!
Love Baptist Church continues making progress for the new church building! After 20 sticks of dynamite and many hours of hard work, the rock has been broken up and ready to haul off. Lord willing, very soon we will see the structure raised and a new meeting space that will accommodate the growth of the ministry!
---
PRAISES
Growth and outreach of Jose Luis Bible Study
Progress on Amor's construction project
PRAYER REQUESTS
Eduardo: That the Holy Spirit would bring conviction of sin and he would be saved. 
That God would give us clear direction for a new church plant.
---
SUPPORT ADDRESS UPDATE:
Vision Baptist Missions, Inc. and the Our Generation Training Center have been praying for God to provide space for the ministry to expand. In February 2022, through the giving of many generous individuals and churches, God provided an excellent property in Dawsonville, Georgia with several buildings. We are very excited about the property the Lord has given us and the opportunities to expand into the future. We are so thankful for how the Lord has blessed our mission. One thing that also comes with this blessing is a new mailing and support address. Please begin sending all mail and support to the following:
Vision Baptist Missions
Attn: Josh Miller – Peru
PO Box 647
Dawsonville, GA 30534
Thank you so much for making this change, and thank your for your prayers as we move forward!